Exhibitor Services
The (e)merge art fair connects emerging-art professionals from around the globe with collectors, curators and cultural decision makers in Washington, DC. Since its launch in 2011, the fair has introduced an authentic art experience to a new generation of art consumers in the prosperous capital region. (e)merge facilitates and promotes the development of relationships between exhibitors and potential clients.

(e)merge's founding directors, long time art world innovators Leigh Conner and Jamie Smith of CONNERSMITH, bring an acute knowledge of the art market and its intricacies to the leadership of the fair.
Gallery Applications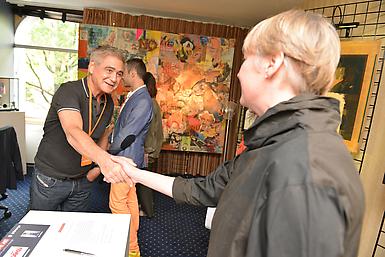 GALLERY PROSPECTUS

PLEASE CHECK BACK
Artist Applications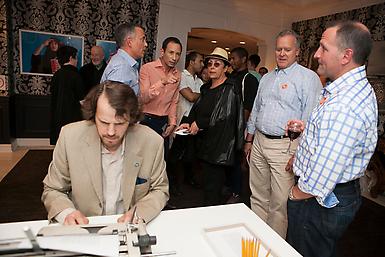 ARTIST PROSPECTUS

PLEASE CHECK BACK
Committee
(e)merge would like to thank the following individuals for their time and commitment to the advancement of emerging art.

2014 Vetting Committee Members:

· Ai Weiwei, artist, Beijing
· Mika Yoshitake, assistant curator, Hirshhorn Museum and Sculpture Garden, Washington, DC
· Jeffreen M. Hayes, director, Rebuild Foundation, Chicago, St. Louis & Omaha

2014 Advisory Committee Members:

· Yvonne Force Villareal, co-founder, Art Production Fund, New York
· Jose Ruiz, artist/curator, Present Company, Brooklyn - Furthermore, Washington, DC
· Petra Leene, director, Amstel Gallery, Amsterdam
· Amy Raehse, director, Goya Contemporary, Baltimore
Art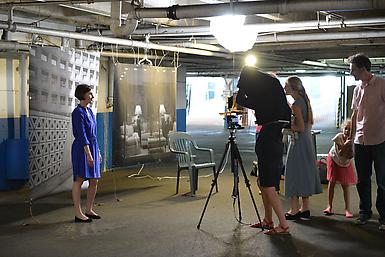 Artists and Galleries may propose painting, photography, works on paper, installation, performance, and / or video.